Social Mentions & News Monitoring Dashboard
IQ360 lets you track your mentions across all types of media, including social media, online media and off-line media and lets you see statistics of the distribution of news about your business and trends on social media. The results can also be presented in charts and graphs that are easy to understand.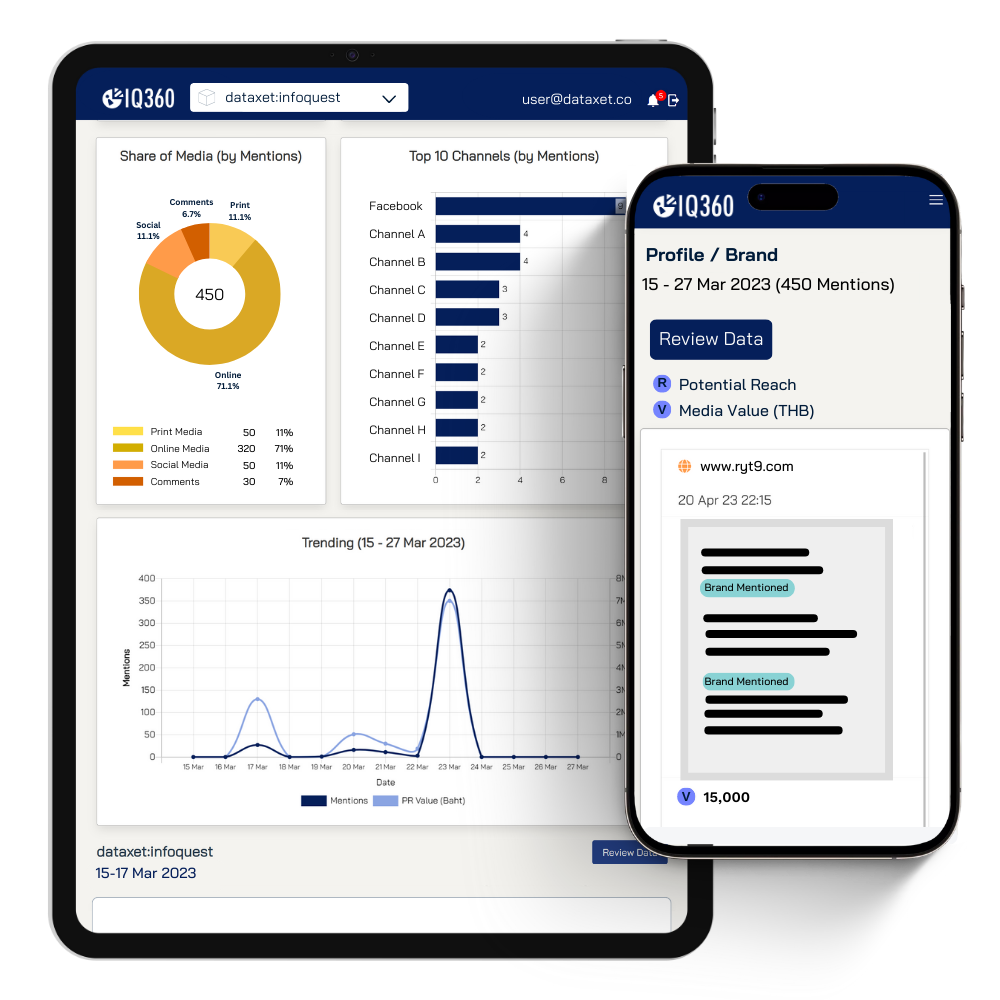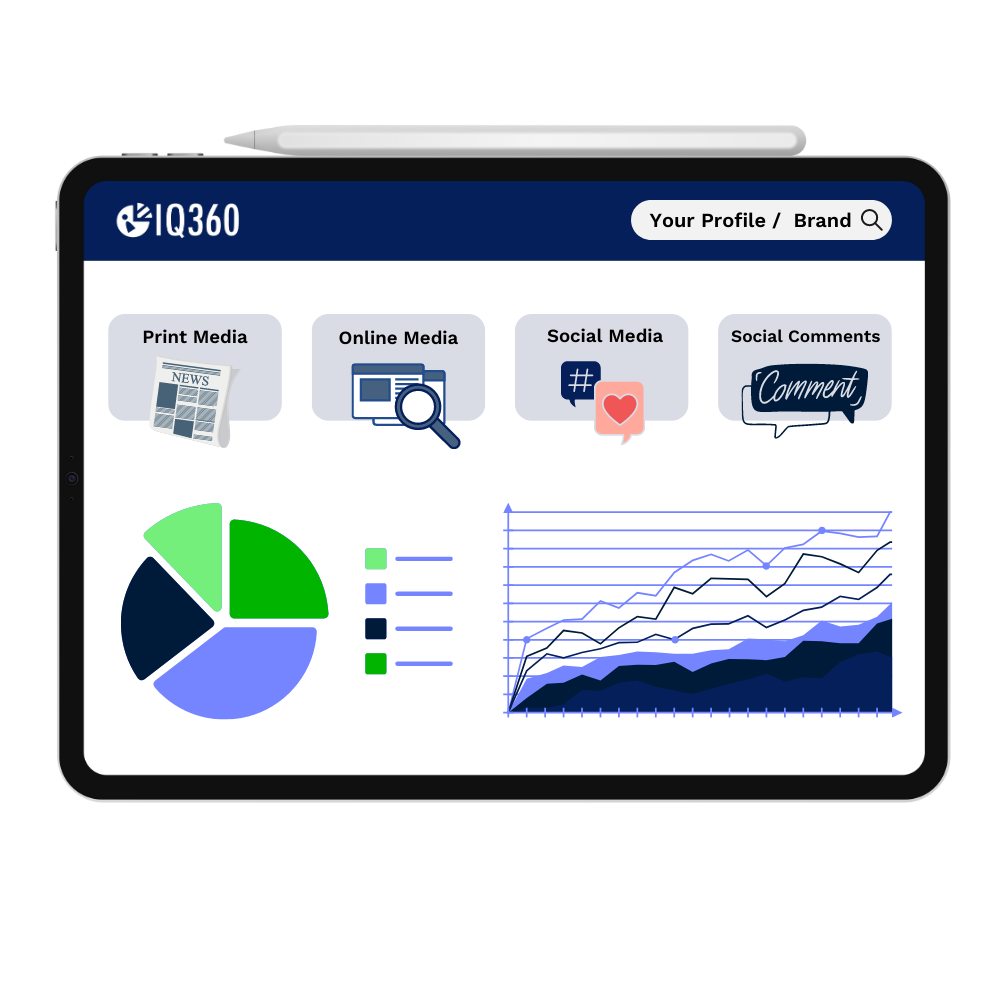 "IQ360" is a complete news monitoring solution to help you save cost and time.
Information is categorically divided based on media type and presented in a dashboard layout to help grasp the overall picture for news articles in terms of volume and distribution. This improves convenience and saves time in monitoring news across each media platform.
For more information about media monitoring service, please call +66 2 253 5000 ext. 222, 444